Doc X MD Storyoid©:  NBA star Draymond Green meant to keep a photo of his private peter to himself and a selected few. But what ended up happening on the last Sunday morning of July, 2016 got him into a stew.  A simple misplaced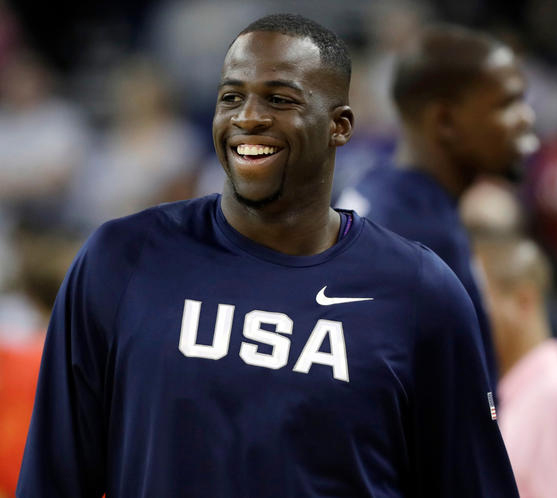 click placed the Team USA and Golden State Warriors star in an embarrassing and apologetic situation by midday when he accidentally posted a photo of his pee pee on Snapchat. "I apologize for the situation," Green said before Team USA practice in Houston suggesting he really didn't mean that. "It's clearly not what I was trying to do." The photo was live for the voyeurs of the world to see for nearly 10 minutes before being removed but enough time for imaginations to brew. Green, initially avoided responsibility and attempted to "cover up" his exposure by acting as if he'd been hacked. But seeking to clean up his public pubic mess and stay in integrity he admitted he did it himself — by accident, of course was the released fact. "It was a situation where it was meant to be a private message," Green said. "I kind of hit the wrong button and it sucks. It was meant to be private. We're all one click away from placing something in the wrong place, and I suffered from that this morning." "To say I can't catch a break I think that's disrespectful for everybody," he said in an attempt to descry it. "How many people get to live their dreams? I'm not going to sit here and throw myself a pity party and say I can't catch a break. I'm fine. I get to joke around with these guys all day and get to do what I love for my country. I'm fine. I'm fine."
Doc X MD Feelingoid©: The 3 minute Doc X MD funny feelings:©  "Integrity," "Present when Present," and "Pratfall
Effect"  help us understand the learning lesson Draymond Green unconsciously taught us about the consequences of not paying attention to detail and being in the moment. Green also exposed us to the importance of avoiding any cover-up by quickly owning up our boo boo torment.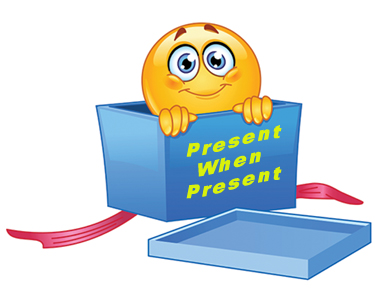 Integrity is our given word being complete and whole. Integrity is also declaring and committing to actions that are needed to clean up any mess our "cause in the matter" created by not keeping our word and its toll.  It begins with admitting the truth. Present when Present is our state of mind and behavior that is in the moment. From our presence at meetings to our awareness of what we do with each click, present when present gets us to
our desired goal and avoids entanglements of needless embarrassment.  The Pratfall effect is the tendency for our attractiveness, regarding our likeability and earned respect, to increase after we make a mistake. The results greatly depend on how others view our overall competence and ability to normally perform and what's at stake. Competent individuals committing a major pratfall receive a significant increase in respect. Incompetent individuals or those with a reckless record find little increase in respect being checked.
Doc X MD Opinioniod ©:  Regardless of  our overall competence and mastery
of skills in life, sports, business, or relationships our desired outcomes are only as strong or fragile as to the level we protect this mastery with equal parts of attention to detail and focus. Google statistics show that on average it processes more than 40,000 search queries every second – that's a significant amount of clicks that without concentration on what we're doing could choke us. While the Draymond Green "goof click" certainly doesn't equate to inadvertently clicking a nuclear button it does remind us, big or small, we own our actions.  Whether we are in the NBA or not, how we handle that responsibility can make us look tiny or tall.
References
https://en.wikipedia.org/wiki/Draymond_Green
http://www.rollingstone.com/sports/draymond-greens-snapchat-dick-pic-w432448
http://fmstream.kamu.tamu.edu/Podcasts/DRXFunnyFeelings/2014/102314.mp3
http://fmstream.kamu.tamu.edu/Podcasts/DRXFunnyFeelings/2016/072816.mp3
http://fmstream.kamu.tamu.edu/Podcasts/DRXFunnyFeelings/2016/060216.mp3
http://www.internetlivestats.com/google-search-statistics/
https://docxmd.com
Save